Storing documents online instead of printing and filing it, is a wonderful way of becoming more productive as a "solopreneur" or a mega business. In my previous article, I have considered the best cloud document management software. Many people don't know that there is online storage within your cloud accounting software available when using Sage Business Cloud Accounting (SBCA).
Bills and vouchers are already stored within Cloud Accounting Software.
That's right. In my review of Receiptbank I introduced the technology of automatic processing of transactions and storing by 3 methods:
Taking a snapshot of the slip or voucher with your mobile phone camera;
Forwarding the bill received from your supplier directly to Receiptbank for automatic extraction and storing of documents;
Upload bills and slips by dragging and dropping it in Receiptbank.
These documents associated with the transaction are then stored within your Sage cloud accounting software and it can be easily accessed when required as proof of the expense incurred.

When you click on the orange paperclip, the document will be opened for you to view or download.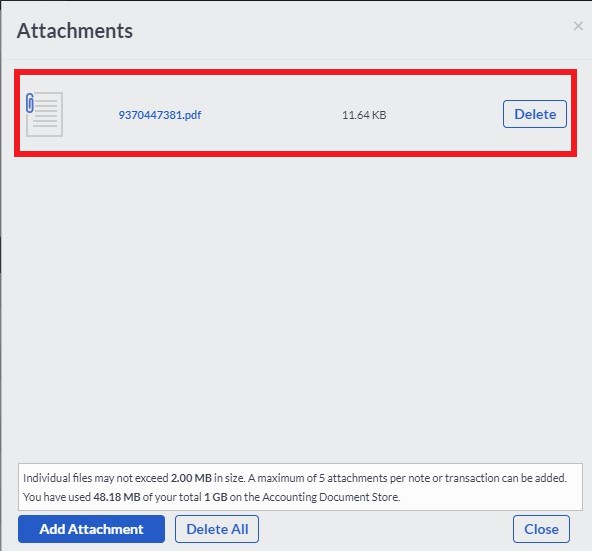 This method of automatic processing in Receiptbank and then publishing the transaction with the associated proof removes the need for physical filing. Other benefits are:
Simplify the review of any transaction as the required documents are there included with the transaction.
Save time to find supporting documentation quickly online.
Simplify the audit process and reducing the costs for those businesses that are under scrutiny.
Documents can be stored for a number of years, there is actually no time limit on the storage online.
The documents cannot be physically damaged and they remain readable irrespective of how long it is been kept.
Storing a customer or supplier document within the cloud accounting software
There is really no limit to the type of documents that can be sored online. Typical documents can be customer and supplier contracts and signed agreements. If you think you would have liked to print and file a document for future use, the chances are that you can store this document within your cloud accounting software.
How to add a document to a customer's account 
It only takes a few simple steps to add a document for storage to a customer account. There is more than one way to do this. I am going to use the Quickview function of Sage.
Step 1: Click on Quickview and select customers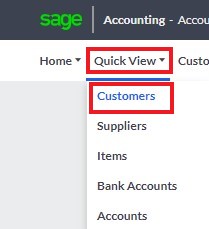 Step 2: Select the customer and click on "edit this customer"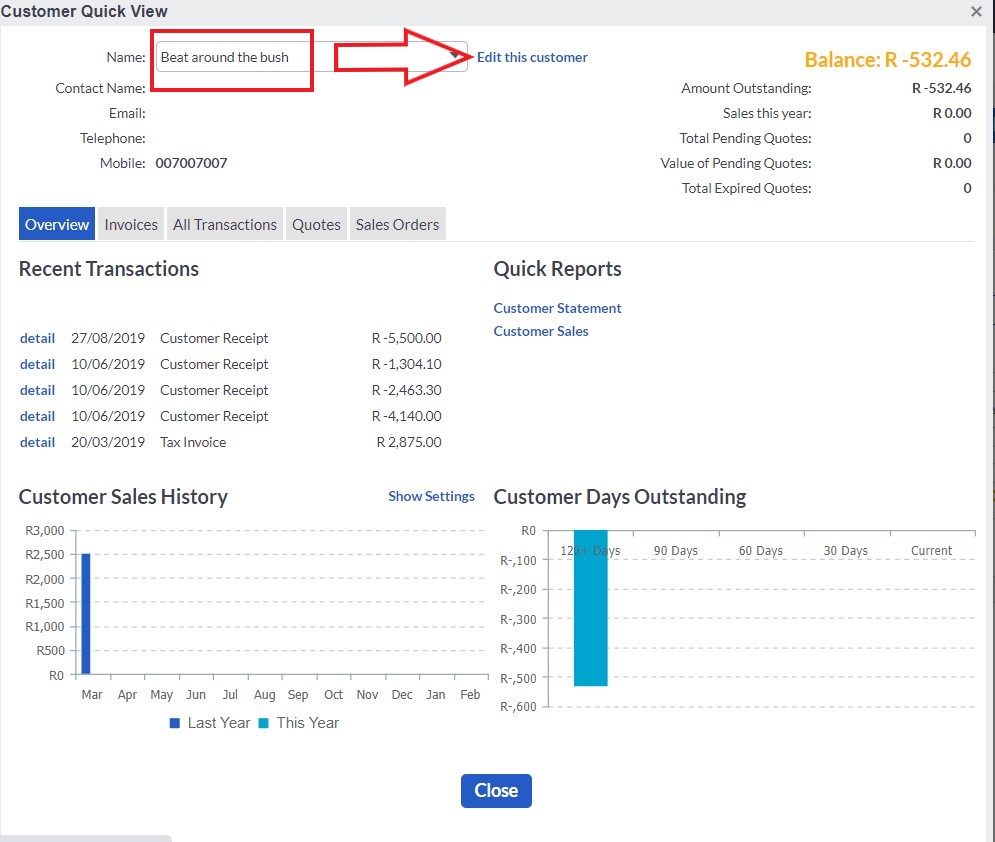 Step 3: In the edit customer screen select notes.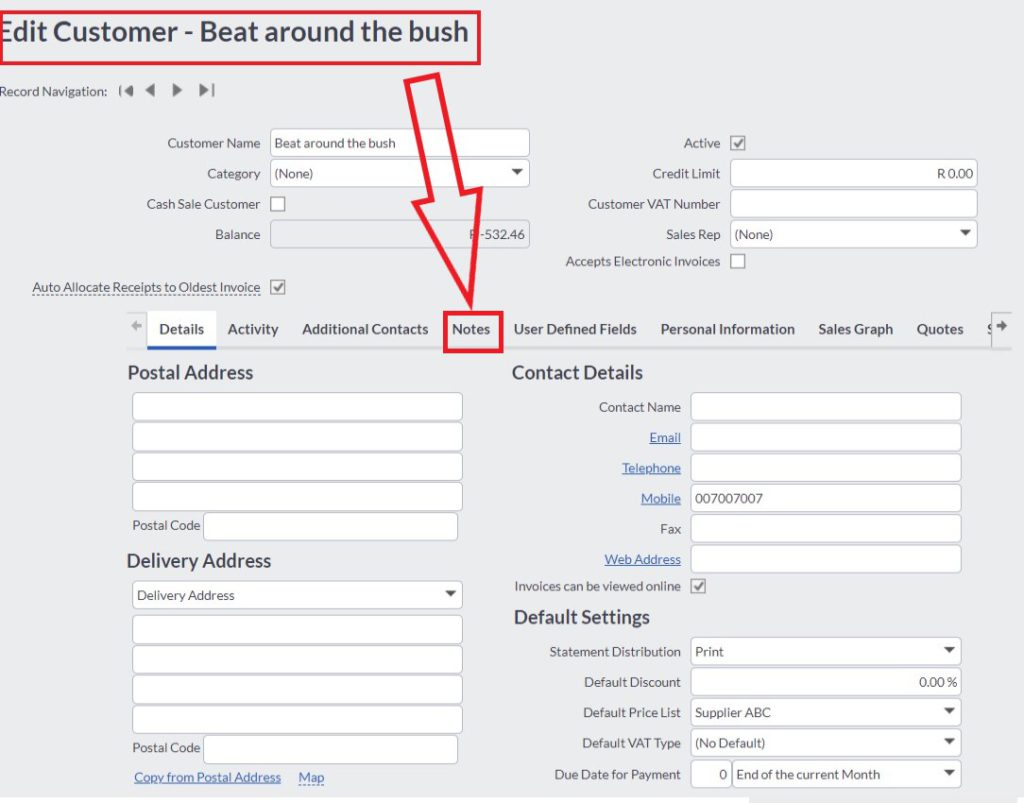 Step 4: Click on the + button and complete the fields 
Click on the green plus button to add an attachment
Do not click the complete button. Leave it empty.
The Action Date will be automatically filled in as today's date.
Name the file in the Subject field for example "Customer Agreement".
Complete the Note field for example "Customer accepted our terms of conditions in the attached agreement".

Step 5: Click on the paperclip and select the file from your device which can be in various formats jpeg, pdf, png, word or spreadsheet. Select Add Attachment o complete this step.
Step 6: Save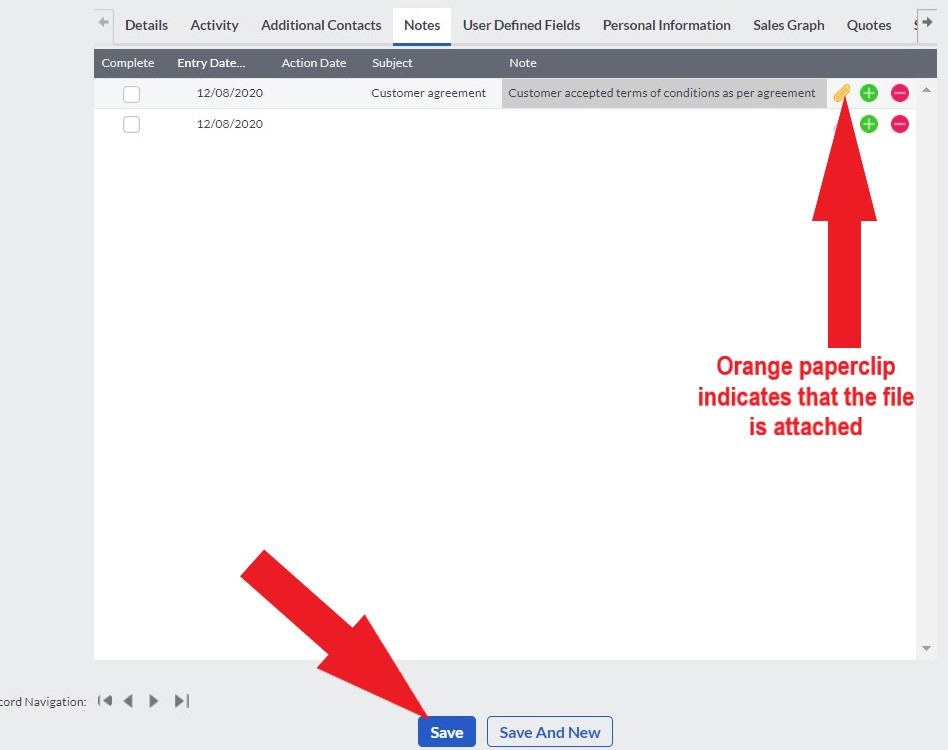 The file is stored online within my cloud accounting software and can be accessed at a later date.
Conclusion
You don't only need an online storage system when your business is a large concern. It is beneficial to use your cloud accounting software storage system when you are starting out because it is automatically included in your Sage cloud accounting package.  It will save time and money, and ensure efficiency as your business grows.