Hi, my name is Ismail Limalia and I am an Entrepreneur. 
When I enquired about Accounting Services from Louis Munro for our Fuel Station, I never imagined that I would do a business accounting software review and be an advocate for Sage Business Cloud Accounting and ReceiptBank within a period of 6 weeks.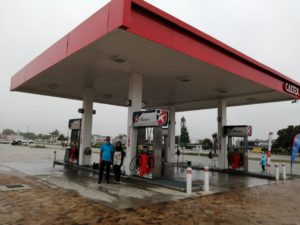 Louis, who is the founder of The Fun Accountant and Munro BAC-Accounting firm did amazing professional work for my personal business by using Cloud Accounting Software. 
At the age of a 54-year-old, I considered myself computer illiterate and was not really interested in Cloud Accounting. I was not keen to try and learn something complex and difficult but through experience and guidance by Louis Munro, I realised that Sage and ReceiptBank was simple enough for me to grasp quickly. 
Upon my request to Louis whether my Grade 12 daughter could assist me with this Sage & Receiptbank, Louis first asked if my daughter was studying accounting at school. After this confirmation, Louis helped my daughter Thameenah and myself to use Cloud Accounting software for our small business. Louis said that this experience using Sage Cloud Accounting will benefit my daughter's accounting knowledge and give her the practical knowledge that students so desperately need.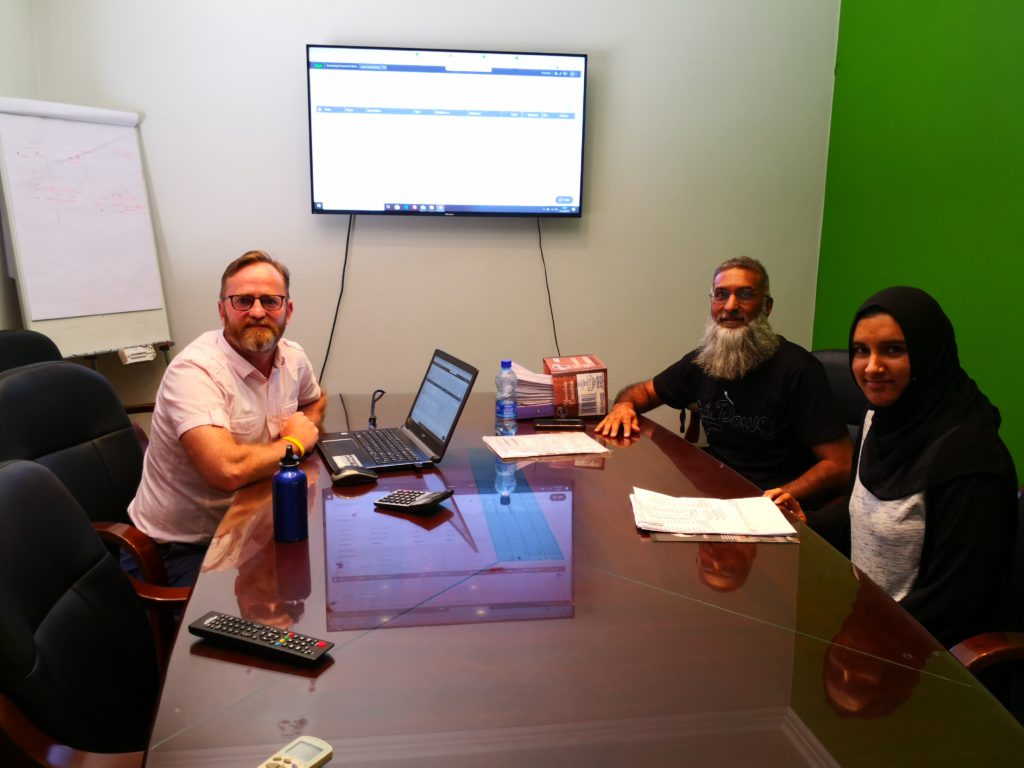 He was right. Louis provided us training by processing one month's data and under the guidance of The Fun Accountant, we utilised the following aspects of Sage and ReceiptBank to great effect in my family business:
Converting PDF bank statements to CSV files that could be imported with ease into Sage Business Cloud Accounting;
We actually did not enter any transactions. All the transactions were already converted into bank cashbooks. We only had to allocate by choosing and clicking and make sure the transactions were correctly classified in my books;
The duplicate screen is our best friend and enabled us to simultaneously work on one's screen and search or view what we have done so far on another screen;

Automation was achieved by setting up a mapping rule with a transaction entry so that all other similar transactions are automatically recorded to the correct category. This saved us an enormous amount of time.


We sometimes make a single payment or receive a single amount for different accounts, by using the Sage Split this was handled effortlessly;


Payment from one bank to another is dealt with by using the Transfer option for inter-bank transactions;
We effortlessly performed bank reconciliations on all our bank accounts;
We added accounts to our list of accounts when it was needed whilst we were reviewing the bank;
Everybody makes mistakes and we made a few. The Fun Accountant showed us how to make bulk corrections by using the "batch correction" function in Sage Accounting.  
We tracked our progress by using the Trial Balance Report. Our accountant could advise us without visiting our office by merely logging into our Sage Cloud Accounting from his office; 
Best of all we could do all of this even from our home.  
The Fun Accountant asked me to answer a few questions for the benefits of the readers about my experience with Sage Cloud Accounting and ReceiptBank
Question 1:  In what businesses are you involved in?

I am currently running a Caltex service station, known as Caltex Unity Motors in Newton Park, Port Elizabeth. I also buy and sell goods for profit as and when the opportunity arises.
Question 2: How did your journey as an entrepreneur start?
I come from a family of businesspeople. Both my parents and my late grandparents were involved in all kinds of businesses. I grew up in these circumstances and naturally followed my "path". I guess you can say " it is in the blood".
Question 3: What are the biggest challenges that you face in business? 
The greatest challenge in my business is employing the right people. It is not easy to find honest, reliable and suitable staff, capable of fulfilling their duties and responsibilities.
Question 4: How did you meet Louis Munro from The Fun Accountant?
My service station is based in Newton Park and I always drive past Louis Munro's office.
I stopped one day and introduced myself. Louis and Luqmaan then visited me and that was the start of a meaningful business relationship.
Question 5: What were your initial thoughts and knowledge of Cloud Accounting?
Initially, I was skeptical, as this was my first experience with cloud accounting. I decided to give it a try after Louis explained the benefits to me. 
I am impressed and taken by the manner in which cloud accounting reduces one's workload and removes the need to do manual accounting.
Question 6: What did Cloud Accounting do for you? Did it add any value to your business and life as an entrepreneur?
Cloud accounting made it easier to consolidate my financial affairs and present an accurate picture.
It simplified my life as an entrepreneur.
Question 7: What role did The Fun Accountant (Louis) play in this journey of getting to use Cloud Accounting? 
Louis explained and demonstrated how cloud accounting can be used effectively. 
This helped to understand and derive maximum benefit. The time saving is amazing.
Question 8: What do you think is the biggest advantage of Cloud Accounting? 
The biggest advantage is accuracy and time-saving. 
Question9: What do you think is the biggest disadvantage of Cloud Accounting? 
There are no real disadvantages. Basic computer literacy skills are required.
Question 10: Would you recommend Sage Business Cloud Accounting & ReceiptBank and why? 
I would most definitely recommend Sage Business Cloud Accounting & ReceiptBank to any individual or business.
The cost and benefits far outweigh the use of traditional manual accounting.
It also helps to give one a clear picture of your financial situation and status.
Conclusion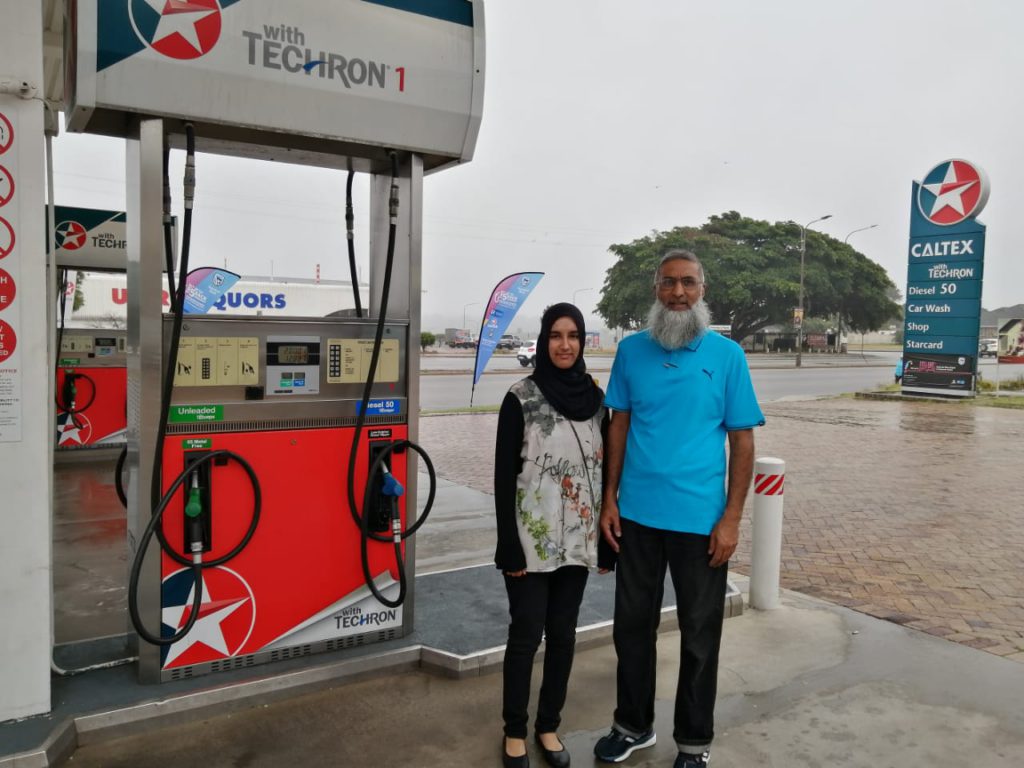 I was under the impression that our desktop accounting software was sufficient for my small business. The desktop accounting software does work well but, Sage Cloud Accounting integrates really well with Receiptbank and simplified my life to a great extent. I am planning to continue to use Sage Accounting and ReceiptBank in the future as it is convenient, fast, saves time and is easy to learn.  
Wanting to test Sage Accounting and ReceiptBank yourself.